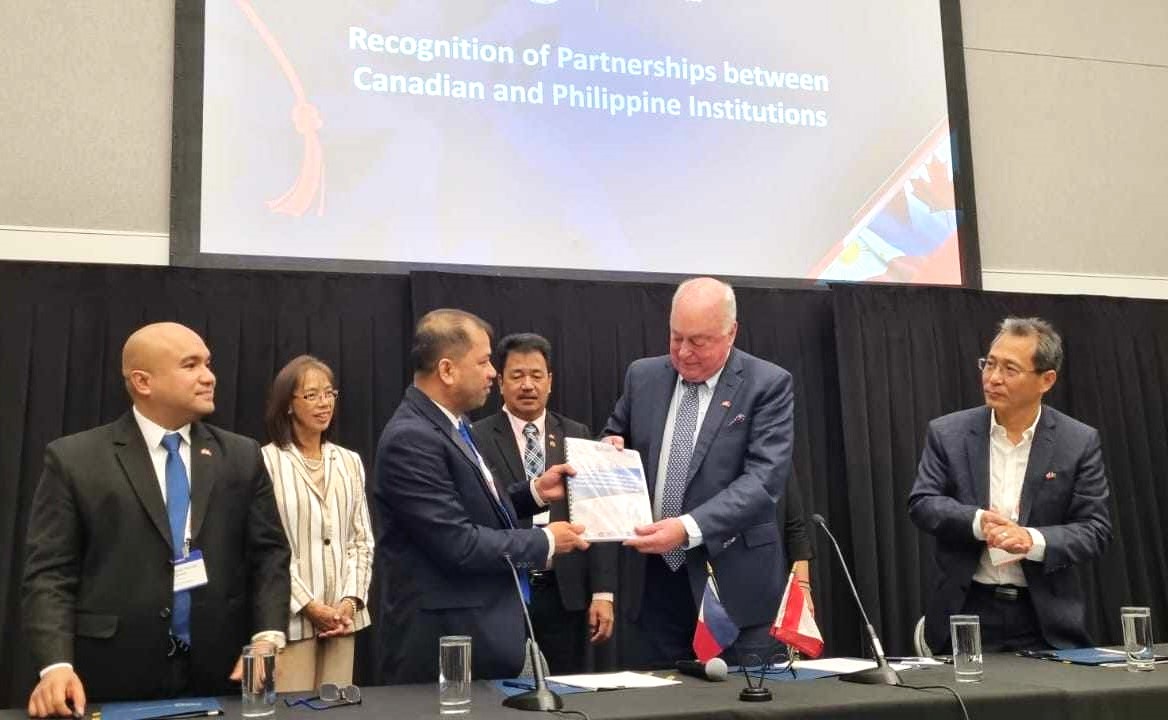 Exciting news!
PhilSCA, represented by President Prof. Marwin Dela Cruz, has just signed a game-changing Memorandum of Agreement with TTA Technology Training Associates Ltd., a subsidiary of the prestigious British Columbia Institute of Technology (BCIT).
This milestone achievement took place at the British Columbia Council International Education Week 2023 Conference in Victoria, BC, Canada.
The MOA solidifies the partnership between PhilSCA and TTA-BCIT, paving the way for an incredible opportunity.
Through a special partnership program, PhilSCA will be able to recruit multiple cohorts of talented students from the Philippines for BCIT's AME Diploma Program. Moreover, the program will be jointly delivered by PhilSCA and BCIT, allowing students to complete their studies both in the Philippines and Canada.
This groundbreaking initiative, led by the visionary Prof. Marwin Dela Cruz and supported by a generous P16-Million grant from the Commission on Higher Education (CHED), marks the first-ever transnational education curricular twinning and training program in aviation education.
We couldn't be more thrilled about the future of aviation education and the promising prospects it holds for our beloved PhilSCAns as they soar to new heights globally!