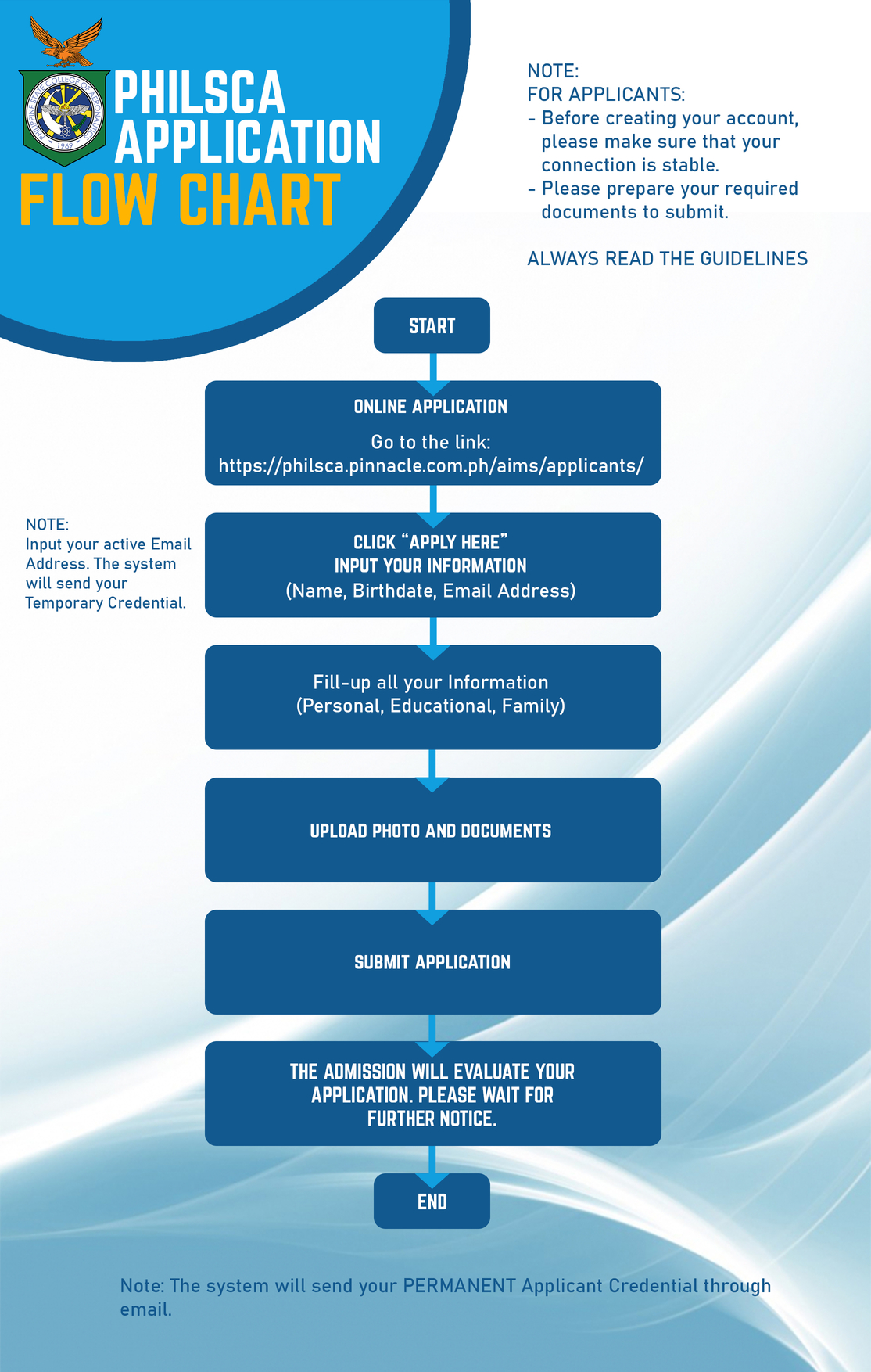 ADVISORY on PhilSCA Admissions for Academic Year 2022-2023.
The Philippine State College of Aeronautics (PhilSCA) will start accepting application for admission for the Academic Year 2022-2023 on 14 March 2022!
READ carefully and follow the guidelines for online application procedures.
Other important reminders for applicants:
1. Provide all the necessary and complete information or data.
2. Choose only one (1) option for campus and program.
3. Make sure to submit complete requirements. Incomplete submission will delay or may cause cancellation of application.
4. Provide only one registered e-mail address. Make sure to check your e-mail regularly to update the status of application.
5. Acceptance of inquiries and documents will be during official working days and hours only (Monday-Friday at 8:00 AM – 5:00 PM). Inquiries or documents sent during weekends or holidays or after working hours will be processed the next working day.